Register Now for Spring Music & Dance Classes
Gift Certificates are now available
Call us now at (619) 691-0499

Dance Class Tuition
Tot-Dance classes are $53 per month.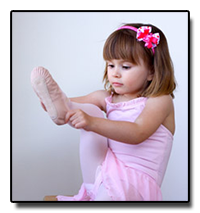 Pre-Dance classes are $59 per month.
All other dance classes are $63 per month.
*Sibling Discount: $10 off second child's monthly tuition cost.
*Multiple-Class Discount: $10 off additional class' monthly tuition cost. $35 annual registration fee.
*Dance clothing / attire are not inluded in class tuition. Students must purchase their own dance attire seperately; we do not carry any dance attire at this time. Dance clothes can be found at most major clothing retailers, activewear / sports stores, department stores etc and are fairly inexpensive.