Register Now for January Music & Dance Classes
Gift Certificates are now available
Call us now at (619) 691-0499

Music Lessons
Looking for Professional, Affordable and FUN music lessons?
You've come to the right place!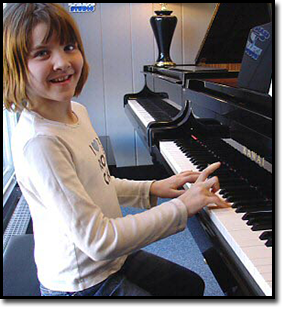 Focus On Teaching - All we do is teach. We do not sell or rent instruments. This leaves us free to specialize in one thing - providing the highest quality of music lessons.
University Trained Teachers - Our instructors are highly qualified and many have extensive performance experience. Most importantly, our instructors strive to relate their teaching to each individual student's learning style.
All Ages - Beginners to Advanced - Our current students range from 4 years old to many students in their 60's and 70's. We take care to teach what you want to learn so music is rewarding for students of all ages and levels.
We provide music lessons on piano, guitar, bass, voice, drum, violin, saxophone, flute, clarinet, trumpet, and rock band