Register Now for Spring Music & Dance Classes
Gift Certificates are now available
Call us now at (619) 691-0499

Dance Lessons
Are you brand New Dance Classes? No Problem! We Teach Beginners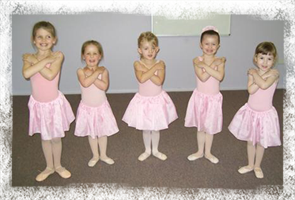 Most other dance schools in our area maintain class sizes of 15 to 20 students. At the Chula Vista Academy of Music & Dance, our very small class sizes allow students to get the individual attention that they really need to flourish as young dancers. Students learn better and have more fun in a small class environment where we can be sure that everyone is included!
Our Dance Studio Advantage - The "Floating" Professional Dance Floor
All dance classes at our school are taught on a state of the art Marley dance floor. Unlike standard hardwood dance floors, this style of floor was specifically developed for the safety and comfort of dancers. Our floor rests on a system of 600 high density foam blocks to absorb the shock and impact of regular dance movements. This allows students to comfortably dance longer without fatigue or aches, and helps prevent injuries in the unlikely event of a&nvsp;fall.
The top layer of our flooring surface is a professional vinyl composite "marley" floor similar to the surfaces used by Royal Academy of Dance, and Riverdance-the-Touring Show. This marley floor surface has a certain amount of controlled slip to allow for sliding in dance movement, but is not slippery like common tiles found in most other dance studios.